Songs: Ohia – The Ghost

Warning: Illegal string offset 'bl_icon' in /homepages/27/d128466631/htdocs/wp-content/themes/samba/single.php on line 86


Warning: Illegal string offset 'skip_featured' in /homepages/27/d128466631/htdocs/wp-content/themes/samba/single.php on line 136

Warning: Illegal string offset 'skip_featured' in /homepages/27/d128466631/htdocs/wp-content/themes/samba/single.php on line 137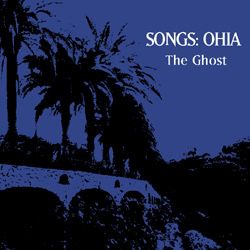 Supposedly this release is limited to 500 copies, but I don't believe it for a second. I've seen Jason Molina live at least a half-dozen times and he always has copies with him for sale. And this thing came out in 1999…I'm very suspicious. I would have asked Jason about it when I interviewed him for my book two years ago, but it wasn't appropriate. In fact, I'm not going to really hold it against Jason if he's sold well beyond 500 copies. The guy deserves it. He's a supremely nice person and a great musician. He bought me beers and gave me some insane gifts when we met. By the way, don't ask about the book. It's not coming along well.
The Ghost "was" a tour-only release that was recorded by Jason Molina on a boombox at his Chicago, Illinois home. It was released by Secretly Canadian. The songs are all pretty dark and depressing, and the lo-fi recording technique does very little to brighten the listening experience. Just look at those song titles! "At Certain Hours It All Breaks Down?" "One Harrowing Night"? It's not exactly Top 40 material.
Anypoop, that's my description. Please enjoy!
Songs: Ohia
The Ghost
MediaFire Download Link
Tracklist:
01. The Dark Wrong Turn
02. Ruby Eyes In The Fog
03. At Certain Hours It All Breaks Down
04. The Wild WInd
05. The Lost Messenger
06. One Harrowing Night
07. You Are Not Alone On The Road
08. Why Are We Stopping In The Storm
09. The Far End Of The Bridge
10. A Window San The Stars Down