Harbinger – Second Coming (AE 100, 197?)

Warning: Illegal string offset 'bl_icon' in /homepages/27/d128466631/htdocs/wp-content/themes/samba/single.php on line 86


Warning: Illegal string offset 'skip_featured' in /homepages/27/d128466631/htdocs/wp-content/themes/samba/single.php on line 136

Warning: Illegal string offset 'skip_featured' in /homepages/27/d128466631/htdocs/wp-content/themes/samba/single.php on line 137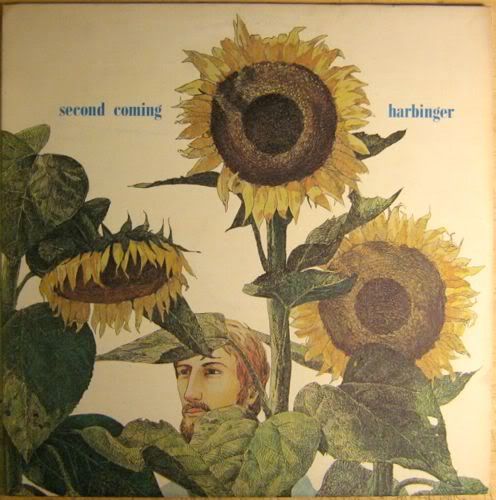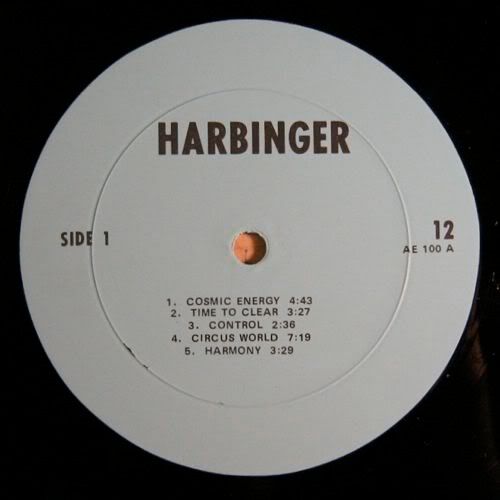 By now you all know of my fascination with Dave Bixby. I've lauded his album Ode To Quetzalcoatl copiously here. As I was talking to a collector at work many months ago about the record, he told me how he obtained his original copy, informed me about the impending (now available) reissue, and mentioned that he quite enjoyed Bixby's second album more.
Wait, Bixby recorded another album?
That's right — along with Brian MacInness on guitar, Sandy Johnson on vocals and Don DeGraaf on bass, Bixby recorded a second album under the name Harbinger, called Second Coming. It's not as downer/loner as Ode To Quetzalcoatl, the songs are a little more optimistic and cosmic. It's a great record.
The Acid Archives says:
"Excellent acoustic lost folk psych with 12-string that sounds like a sitar at times, harmony vocals. A strange little beast full of murky strum darkness, cosmic imagery, and rich vocals. Hard to know what this group was aiming for with an equal mix of cosmic and biblical references. Musically, this has more in common with Leopoldian despair than any Jesus Music counterparts. They even appropriate the melodies to Bowie's "Space Oddity" and the Beatles' "You Can't See Me"! File under: Tripping For Jesus. …'the psychedelic sounds of the dirty circus grounds'." [RM]
Enjoy! This record is also courtesy of Viagra Falls, who has gifted me a number of obscure albums, which I will be posting all this week. Stay tuned for more amazing, unheralded tunes…
Harbinger
Second Coming
MegaUpload DL Link
Tracklist:
01. Cosmic Energy
02. Time To Clear Your Mind
03. Control
04. Circus World
05. Harmony
06. The More You Know
07. Rainbow
08. All Of The Truth
09. Open Doors
10. Ode To Elias