Michael Yonkers – Grimwood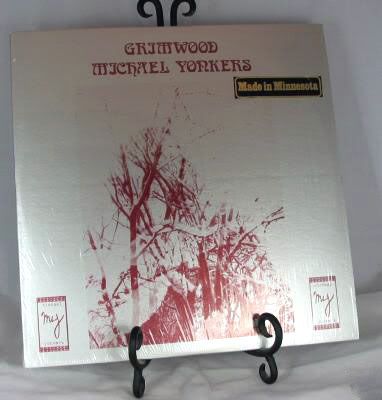 My first exposure to Yonkers came in my early music journalism days in college, when Sub Pop sent me a re-issue of the cult-classic LP Microminiature Love. This was back in, what, 2003? I wasn't even 20 years old at the time, so it sounded like some of the most demented psychedelic music I had ever heard. Hell, I imagine those that heard it for the first time in 1969 probably felt the same way I did upon first listen. It was oddly captivating. I wanted to hear more. Thanks to the powers of peer-to-peer networks in the early '00s, and a high-speed college Internet connection, I was able to locate most of Yonkers' recorded output. The genius of Microminiature Love remains my favorite to this day, but there are a few other records that run a close second. Case in point: Grimwood.
Take Bert Jansch, add in some drone and far-out effects, and you're starting to approach the wonder of Grimwood. Comparisons to Jandek, Peter Grudzien, and other outsider folk masters are to be expected, but this one stands on its own as musically and lyrically superior to those artists.
If you've never heard Yonkers, you are in for a treat. I imagine some of you will start methodically searching for his entire discography much like I did when I first learned of his existence. Enjoy. Don't say I didn't warn you…
Michael Yonkers
Grimwood
MediaFire DL Link
Tracklist:
01. Damsel Fair And Your Angel
02. Grimwood
03. Sandcastle
04. Lonely Fog
05. The Day Is Through
06. 162
07. And Give It To You
08. Tripping Through The Rose Gardens
09. The Answer
10. Sunflower
11. The Big Parade
12. The Thing Called Love